Speaking
Students | Educators | Parents
*single keynote | 1/2 day | Full day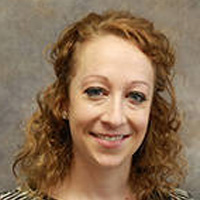 "Joe was the most highly rated keynote we've ever had."
Tesha Ruley
Director of Educational Services,
Keystone Area Education Agency
Topics: Connection; Empathy, Legacy, Influence
Ideal Audience: Educators, Administrators
Description: Human Connection MATTERS!
Read More
Yet everyday it's slipping through our hands. Be prepared to LEARN, LAUGH, and be reignited with LOVE as Joe shares 3 Big strategies on how to reclaim connection in your classroom.
Topics: Self-Worth, Grit, Mindset, Ripple effect
Ideal Audience: High School; Middle School; Leadership groups
Description: On our leadership journey it's easy to lose our way.
Read More
This dynamic and engaging keynote provides audience members with a map and a clear path on how they can have the biggest influence and impact.
(Note: both of the Conference Keynotes can be done as a School Program as well)
Energy, Positivity and Happiness (oh my!)
Topics: Happiness, Gratitude, Choices, Self-Care
Ideal Audience: Educators, Support Staff, Parents, Administrators
Description: Positivity isn't a something that's magically bestowed on the chosen few.
Read More
It's a practice.
This dynamic and high-energy session equips participants with ideas and tools that will increase their energy, their happiness, and ultimately their impact.
Unleash your impact, through the power of storytelling
Topics: Storytelling, Connection, Influence
Ideal Audience: Educators, Support Staff, Parents, Administrators
Description: Nothing engages the heart and mind of a student better than story.
Read More
This interactive and participatory workshop is designed to help educators both find stories from their lives, and share them in a way that has the most impact.
What will your legacy be?
Topics: Empathy, Resilience, Self-worth, Legacy
Ideal Audience: High School
Description: You get one shot at this thing called High School. How will you be remembered?
Read More
Through authentic stories, multimedia, group connection, and "ninja wisdom", Joe shares 3 key ideas on how students can make the next 4 years the best 4 years.
Create Chains of Human Connection
Topics: Community, Leadership, Courage
Ideal Audience: Middle / High School
Description: Loneliness is at an all-time high and human connection is at an all-time low…
Read More
Loneliness is at an all-time high, human connection is at an all-time low.  The consequences of this have never been felt more in our schools.  The solution is to create chains of human connection so that when people feel as if they're drowning and completely alone, we can bring them back to the shore.
Topics: Choices, Responsibility, Respect, Belonging
Ideal Audience: Middle School
Description: "It's not about changing the world, it's about changing 1 person's day."
Read More
In this hilarious, story based talk, students are challenged to think about how small actions can lead to incredible impact.
You are the Author of Your Story
Topics: Growth Mindset, Bullying, Kindness
Ideal Audience: Elementary School
Description: Who you are now is not who you will always be!
Read More
In this fun, faced paced interactive experience, students learn that success in school, in friendship, and in life, is very much determined by how we think about ourselves.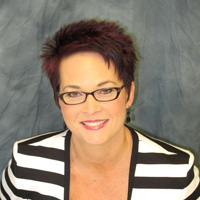 "Bottom line, if you're looking for a speaker to engage, motivate, and genuinely connect with your crowd, Joe's your guy. This is the highest recommendation I can give."
Dr. Jennifer Tiller
Chief Academic Officer, Education Plus
Contact Joe
When you're investing in an outside speaker, whether you're an Event Planner, a School Administrator, or an enthusiastic Educator, your reputation is on the line.   The speaker could be good (most people) or they could be amazing! (few people)
That's what we do…deliver amazing talks that inspire amazing change. Please share with us the info on your event and we'll be in touch!
You're awesome!
-Joe