Speaking
Education | Corporate | Conferences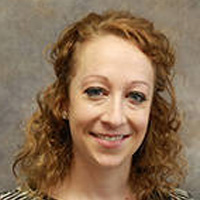 "Joe was the most highly rated keynote we've ever had."
Tesha Ruley
Director of Educational Services,
Keystone Area Education Agency
Joe has spoken at some of the most prestigious conferences over the last 20 years including The National Forum on Character, the World Leadership Conference in Malaysia, Grant Cardone's 10X Conference in Las Vegas, and (literally hundreds) of more.   If you're looking to bore your audience with pie charts, graphs, and a litany of statistics, Joe is NOT your guy.   However – if you're looking to kick-off your conference with energy, inspire the hearts of your attendees, and provide your group with ideas they can apply right away, let's talk more!
"It's not just the speaking…there are a lot of people who can do that…it's the authenticity, the energy…the feeling of good that washes over the room… its sort of impossible to describe.  If you can get him…book him!"  
~ Pete Vargas – Founder of Advance Your Reach
Over the years, Joe has created unique and powerful presentations that resonate deeply with school communities.  He has different talks for elementary, middle, and high school students, as well as adult educators.
 The rare combination of our live events, video curriculum (over 200 + videos and lessons), and the content of the book Just Look Up allows the ripple effect of these messages grows exponentially as the year goes on.
"At this point, I am sick of 1-done's.  What we LOVE about working with Joe and his team is they help us prepare a scope and sequence that will allow us to build off the momentum of these powerful days!  Not to mention his messages to our 1st graders is AS powerful as the one to our 12th graders, which was AS powerful as our one to staff."  

~ Caleb Bonjuor – Superintendent –  Iowa
Happier, more purpose-filled employees produce higher profits.  With a message around human connection, it's no wonder why CEO's and HR Professionals are seeking to bring Joe to speak and faciliate workshops within their organizations.  Using Strength Finders as the foundation, and video-based follow up, the ROI working with Joe is clear and apparent.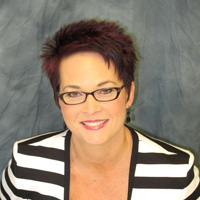 "Bottom line, if you're looking for a speaker to engage, motivate, and genuinely connect with your crowd, Joe's your guy. This is the highest recommendation I can give."
Dr. Jennifer Tiller
Chief Academic Officer, Education Plus
Contact Joe
When you're investing in an outside speaker, whether you're an Event Planner, a School Administrator, a Corporation or a Business, your reputation is on the line.   The speaker could be good (most people) or they could be amazing! (few people)
That's what we do…deliver amazing talks that inspire amazing change. Please share with us the info on your event and we'll be in touch!
You're awesome!
-Joe