What are TOAST MOMENTS ™?
(if you've ever heard my story Finn and the Toaster, you know what I'm talking about)
Toast moments are tiny moments of joy that make our work worth it. Sometimes small…sometimes really big…we all have Toast Moments™. The question is…are we paying attention?
For me, in my work, Toast Moments™ happen often (consider it a perk of the trade).  My hope is 2 fold…
It fills your heart with joy and energy (as with anything we share)
It encourages you to share Toast Moments™ with your team, your students, your kids, your spouses, and your friends, and even your enemies.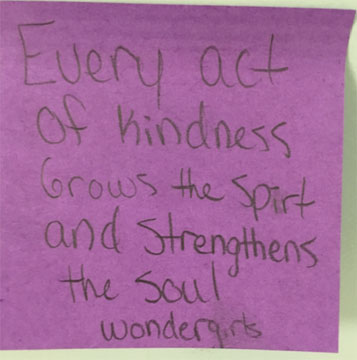 I spoke last week in Tripoli, IA to every elementary, middle, and high school kiddo in the district. The following day, I received a message from a teacher to inform me that a handful of young woman (The Wonder Girls!) took it upon themselves to write kind messages on...
read more